May 3rd 2022
Unsung Heroes of McGill
Marc-André Langlois
Faculty of Science, Gault Nature Reserve
1983 - Present
For more than 38 years, Marc-André Langlois has been working at Gault Nature Reserve, a McGill protected natural forest located in Mont-St-Hilaire. As one of the most important McGill Research station at the Faculty of Science, Gault has been fortunate to have Marc-André engaged in providing high quality services to academics, students and the general public.
Over the years, Marc-André has supported all the different research and teaching initiatives at Gault, helping professors and students with their everyday issues. Throughout the years, his role has evolved. Initially, hired as Security Officer, responsible for monitoring and controlling the public use of Gault, enforcing regulations, controlling safety and security, he is now the Property Manager, ensuring that all buildings and infrastructure are well maintained and designed to ensure the optimal continuity of Reserve's operations and research projects.
As background in fire-fighting interventions, Marc-André has demonstrated strong emotional balance, great deal of self-control, sound judgement, leadership and ability to deal with public. Through the changing seasons, Marc-André has been involved in thousands of success stories at Gault's as rescuing lost children and injured persons on trails. We cannot count how many crisis he prevented with his calm demeanor and his positive attitude. As one of the few wardens at McGill, he had the unique privilege to raise his 4 daughters in the house located at the foothills of the Reserve. McGill is lucky to have Marc-André Langlois ever watching on the Reserve. He truly is an unsung hero.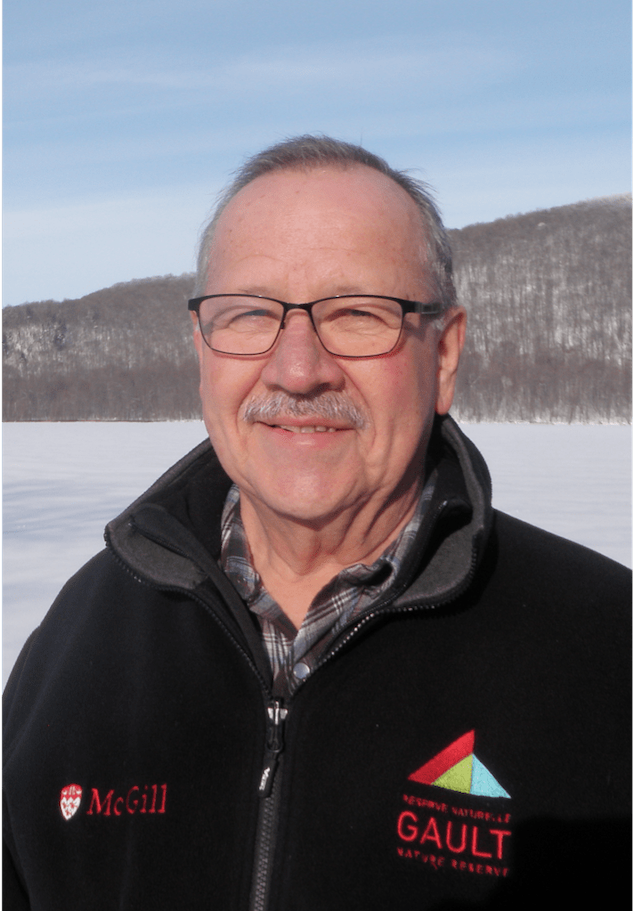 Marc-André Langlois (photo: McGill University)
Nominated by colleagues at the Faculty of Science, Gault Nature Reserve. To read the original article: 200.mcgill.ca