November 5th 2021
Online Reservation System : One Year Later
In an effort to limit traffic to the Reserve during the pandemic, an online reservation system was set up in August 2020. One year later, the results look positive.
Traffic dropped by 20%
Peaks of over 5,000 visitors in a single day were eliminated
Visitors were more evenly distributed over the day
Visitors were more evenly distributed over the week
Lineups at the main entrance reduced substantially
Back in 2015, a committee of experts proposed potential solutions for managing traffic to the Reserve while maintaining the quality of the visitor experience and protecting the natural environment. At the time, no one even thought to recommend a system as innovative as an online system with timeslots! But like many organizations, we were forced by the pandemic to innovate so we could continue to meet the needs of our community. The system has proven to be an indispensable tool for regulating the flow of traffic to the Reserve.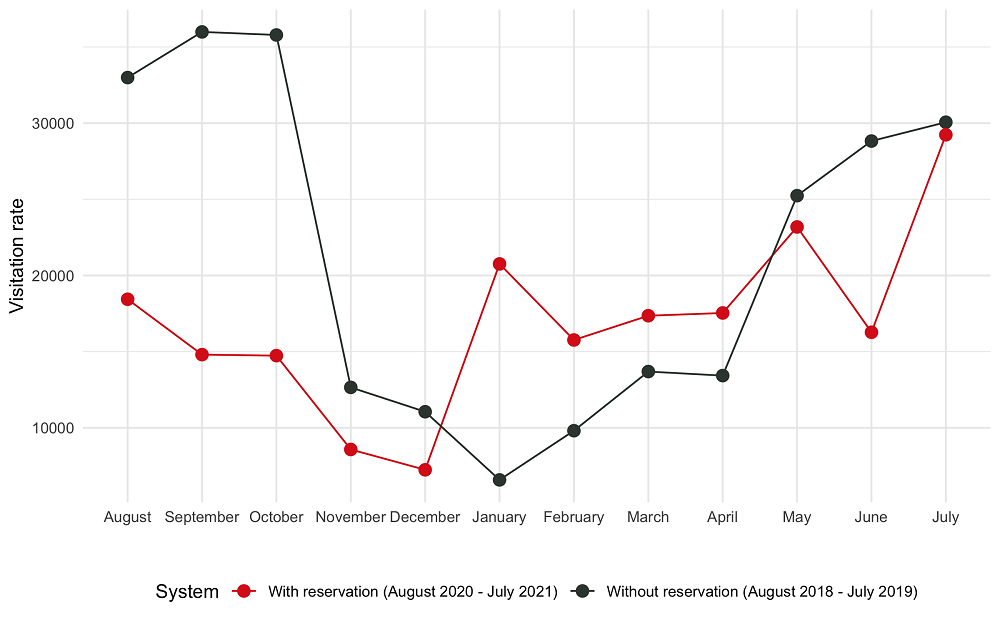 One knock-on effect of limiting sales of day passes was an increase in sales of annual passes. Memberships ballooned over 123% in a single year. We believe that this was due to the fact that many leisure, sport and outdoor activities were restricted due to the pandemic and the fact that annual members are not required to make reservations to access the Reserve trails. Annual passes can also be purchased and renewed online, which makes them fast and easy to buy.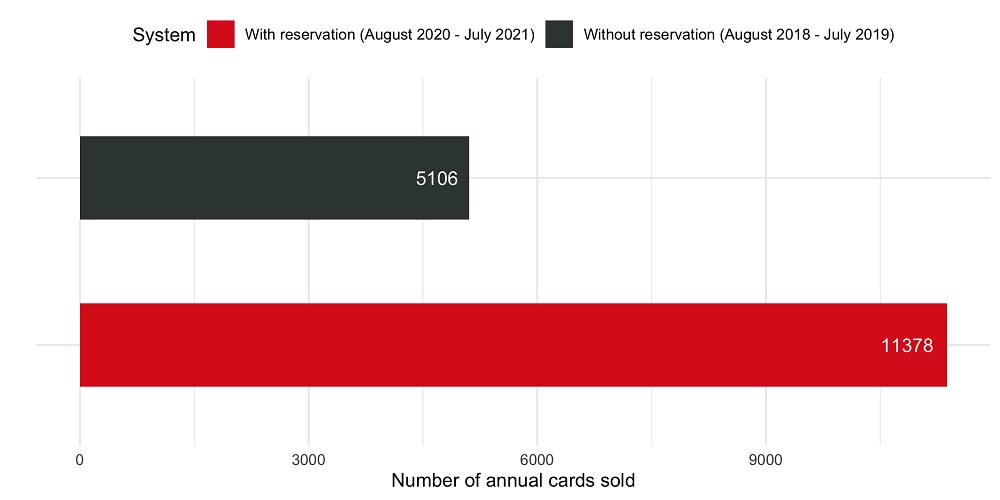 Lastly, all of these recent changes provide an opportunity to consult users on access and attendance issues at the Reserve. This consultation is expected to begin next winter.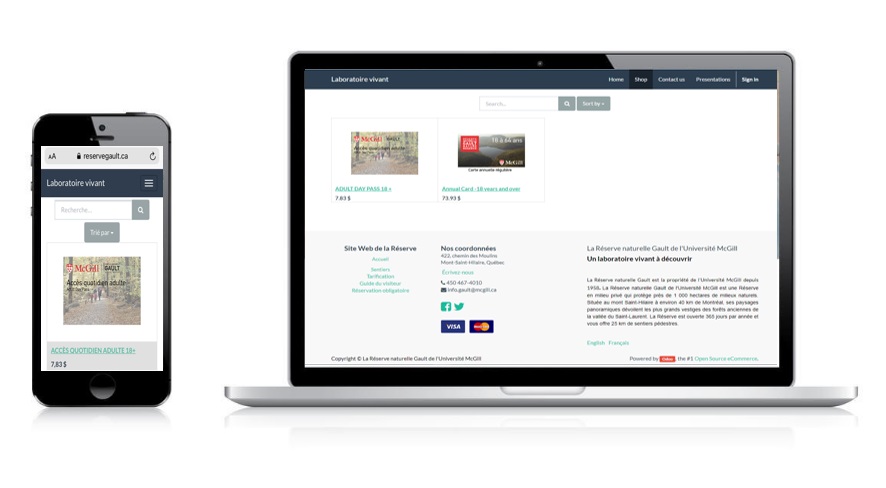 Header: hiker on the green trail (photo: Alex Tran)