March 8th 2022
International Women's Day
March 8th is International Women's Day, and we take this opportunity to celebrate all the women who have contributed to the Gault Nature Reserve's mission over the years.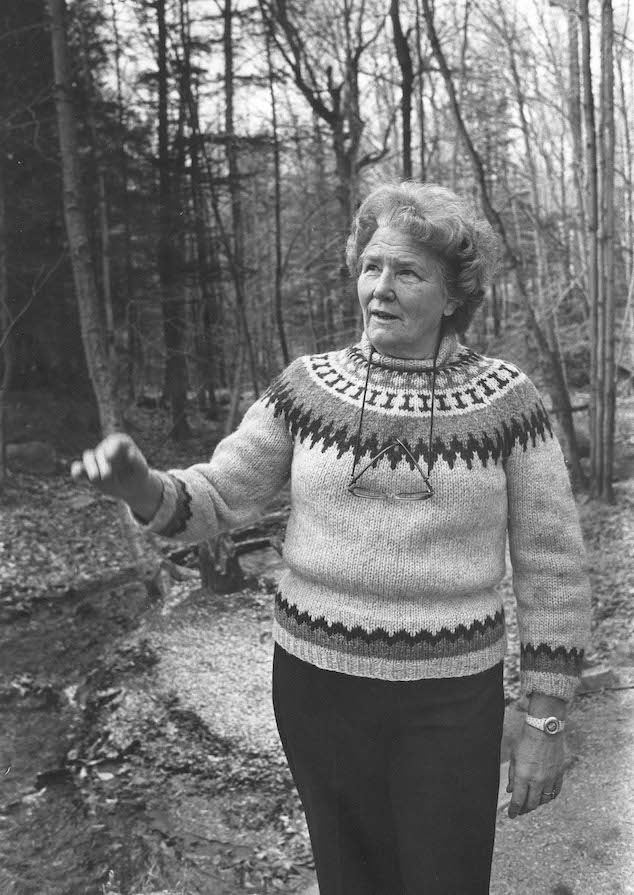 Alice Johannsen (photo: McGill University archives)
We could not properly mark this day without highlighting the exceptional work of Alice Johannsen (1911-1992), a passionate geologist and naturalist. Director of McGill University's Redpath Museum (1952-1970), before becoming the director of the Reserve in 1970. In 1972, she founded the Mont Saint-Hilaire Nature Conservation Centre, an organization managed by McGill to fulfill the Reserve's mission of education and conservation. She worked as the director of the Reserve and a member of the Centre de la Nature's board of directors until her retirement in 1979. Now an independent non-profit organization, the Centre de la Nature is still one of the partners of the Reserve to this day. In 1983, Alice Johannsen oversaw the construction of the visitor's pavilion, which bears her name today.
Click here to learn more about her work and impact on the Reserve and beyond.
Header : Lac Hertel (photo: Alex Tran)