June 1st 2022
A successful 24 Hours of Science
A whole crowd of you came to join in the various activities of the 24 Hours of Science on May 6 and 7. After more than two years of pandemic postponement, it was wonderful to host school groups again! Even the sun came out to join the festivities.
Over 90 students and 250 total participants were able to learn about a variety of scientific fields, explore research at the Reserve and learn amid nature. We look forward to seeing even more of you at the next edition of 24 Hours of Science!

Ève Bigras, coordinator of the AEOS project, invites participants to test a device used to thoroughly mix substances (photo: Alex Tran)
In the research sector, participants were able to visit the brand new AEOS laboratory, where a team of researchers will soon be able to study the effects of the climate on a variety of biological processes..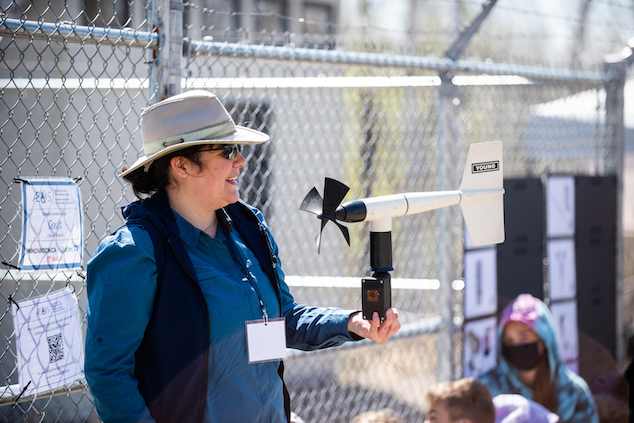 Véronique Meunier shows a device used to measure wind speed and direction (photo: Alex Tran)
Outside the lab, research assistant Véronique Meunier showed off the climate sentinel and the cutting-edge instrumentation used there.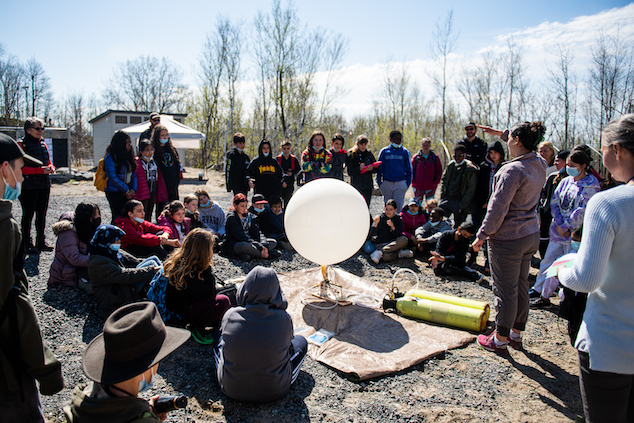 A class helps launch a weather balloon with the AEOS laboratory team (photo: Alex Tran)
A few lucky students got to help launch a weather balloon. This big helium-filled balloon is used to measure environmental variables like wind, temperature and humidity.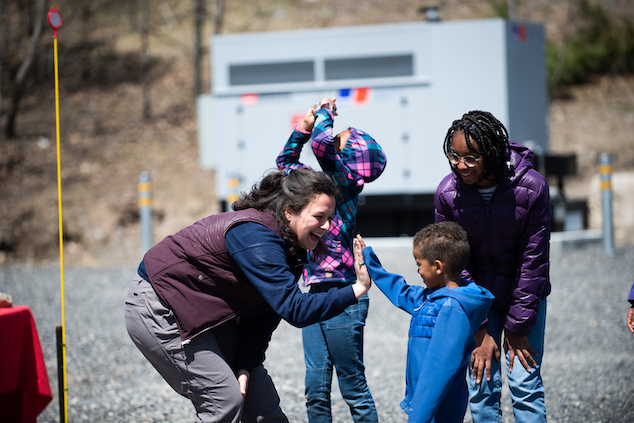 Success! (photo: Alex Tran)
After a successful launch, the balloon swiftly vanished from sight. It will reach an altitude of around 20 kilometres as it travels through the atmosphere.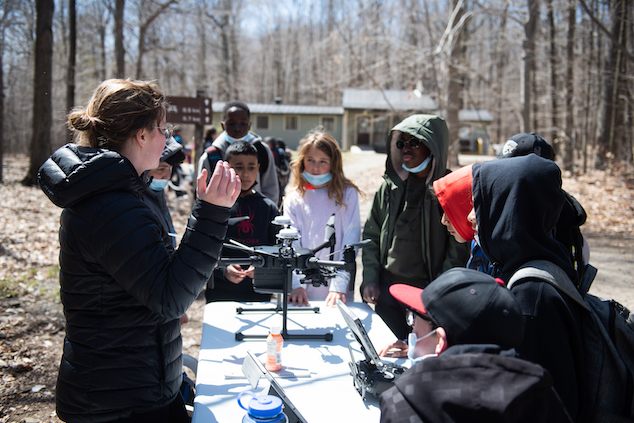 (photo: Alex Tran)
Meanwhile, booths at Lake Hertel drew curious groups. Lots of tech enthusiasts asked Savannah Bissegger O'Connor questions about the drone she uses to count white-tailed deer at the Reserve.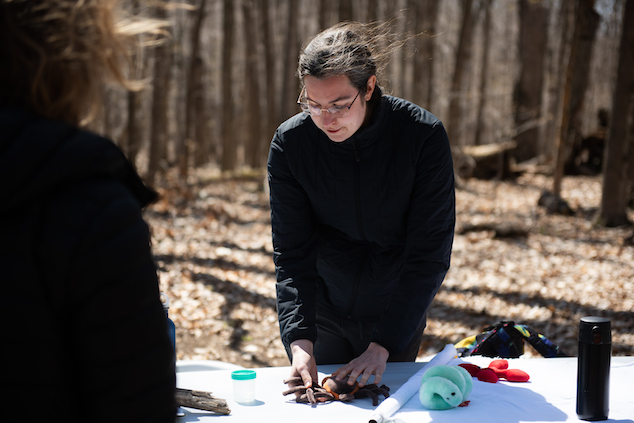 (photo: Alex Tran)
Kirsten Crandall, doctoral student at McGill University, discussed the history of Lyme disease in Quebec. Using playful stuffed animals, she explained to us how the disease is transmitted and easy ways we can protect ourselves from it.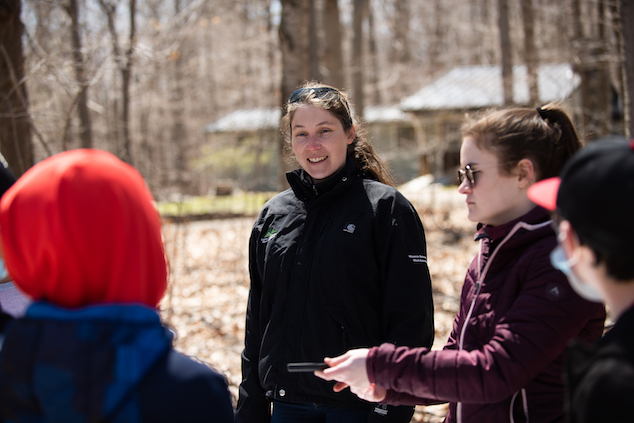 Ariane Rose-Tremblay and Isabel Fournier speak about their telemetry project (photo: Alex Tran)
The Mont Saint-Hilaire Nature Centre joined in, telling us about their project to monitor the chimney swift, a small bird currently classified as a species at risk.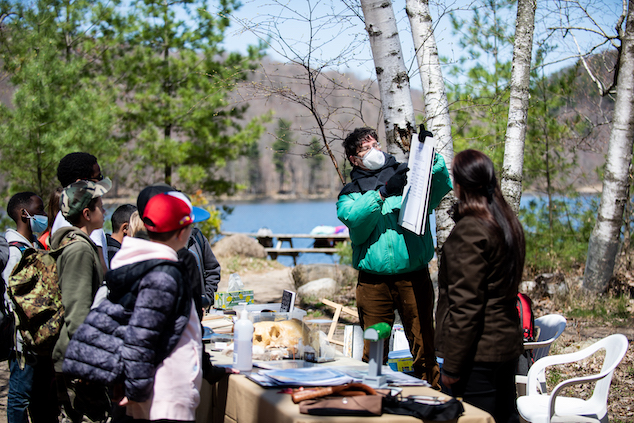 (photo: Alex Tran)
Frédéric Belley of the Institut d'archéologie de Saint-André discussed ancient Scandinavians' relationship with nature, while falconry lovers flocked to Annie-Lyne Chaput.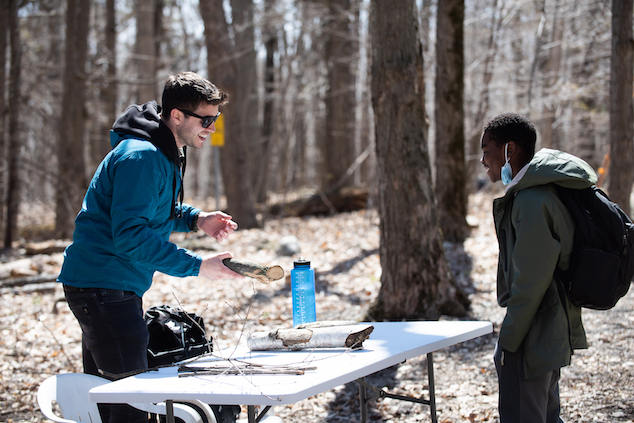 (photo: Alex Tran)
A little further on, Jonathan Diamond discussed one of our favourite symbols of Canada: the beaver. The diet and specialized teeth of beavers made perfect sense when Jonathan taught us about them, using branches gathered right at the Reserve.
Thank you for your participation in this event!
Header: Participants getting ready to launch a weather balloon under the supervision of Juliann Wray, student of atmospheric sciences at McGill University (photo: Alex Tran)