Covid-19 : Meeting rooms are not available at this time.
We offer many options for organizing an event, from our intimate chalets to the magnificent Gault House on the shore of Lake Hertel.
In the spring of 2011 McGill University revised Gault House's service offer to better fulfill its mission. Consequently, the reception component (weddings, anniversaries) is no longer available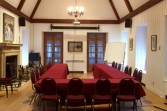 GRAND SALON - 10 to 70 people
Located on the ground floor, this main room and fireplace will captivate you with its unique view of Lake Hertel. A full audiovisual system is available.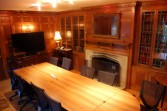 Library - up to 10 people
Located on the ground floor, it comes equipped with a 55'' LED screen' for your presentations.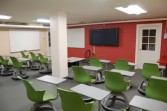 Classroom - up to 24 people
Located in the basement, it comes equipped with a 65'' screen and two large white boards for your presentations.
The chalets
Constructed by McGill University in 1964 to facilitate teaching and research on the mountain, these facilities are available to anyone.
up to 16 people /chalet
Available during the week Monday through Thursday, 8 am to 5 pm. Phone and wireless zone are also available, as well as a screen and projector ($). Our catering services are also available or you can use our full equipped kitchen.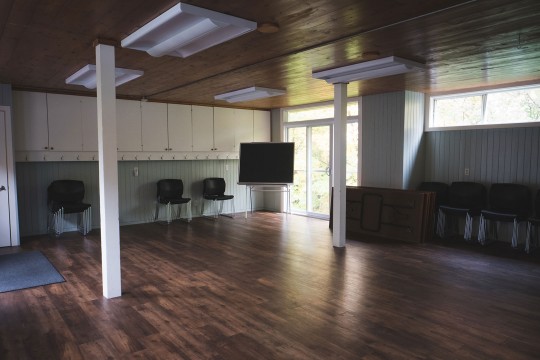 up to 30 people
Immediately adjacent to the chalets, the meeting room has its own commercial kitchen. The kitchen is available for people who want to cook themselves or can be used by our catering services. The kitchen includes a commercial refrigerator, freezer, stove and hot plate, commercial dishwasher, microwave, coffee machine, utensils, dishware, pots and pans. Available for daily (weekdays) meetings or during weekends, combined with a chalet rental (from Friday 15h to Sunday 11h)